Multiplikand Kit#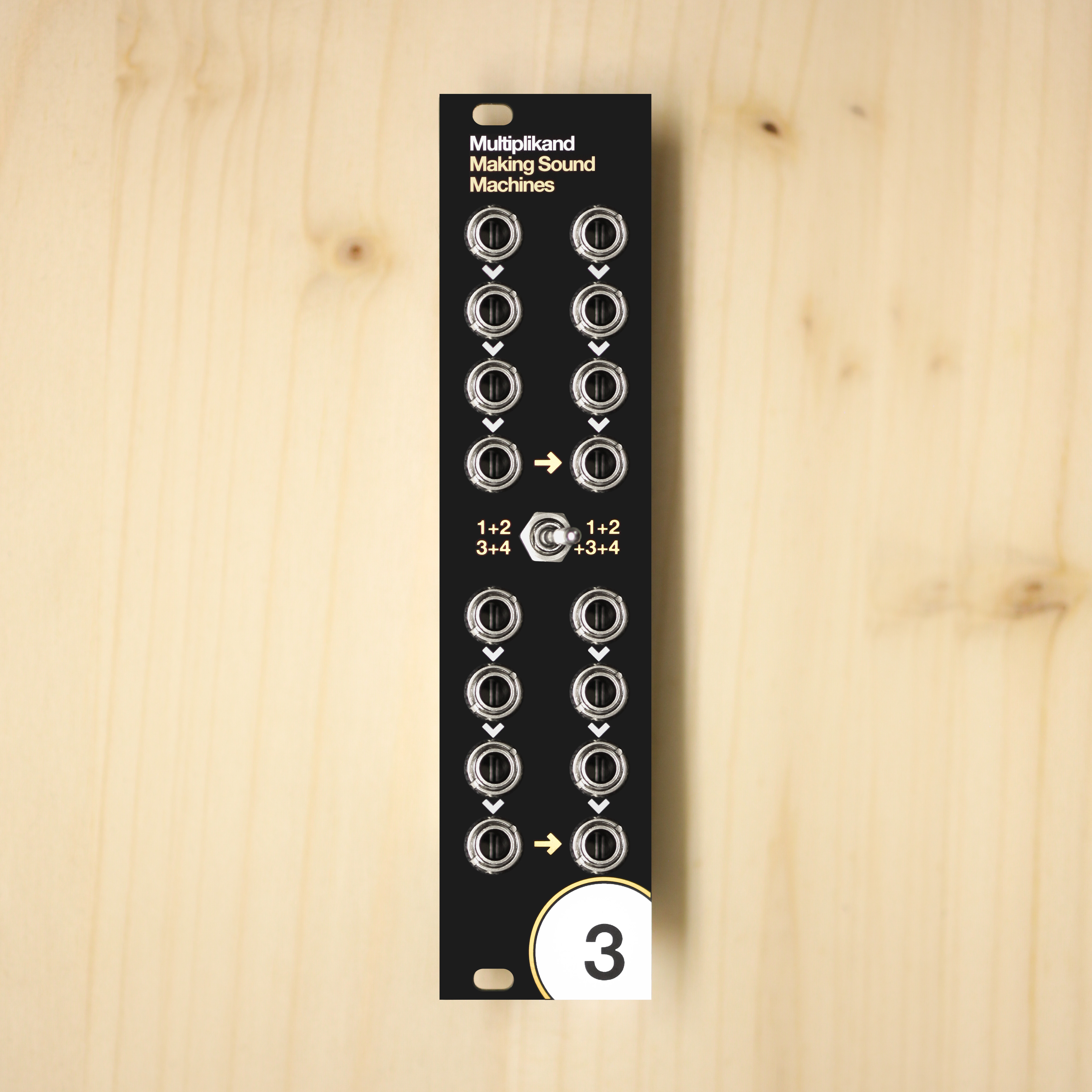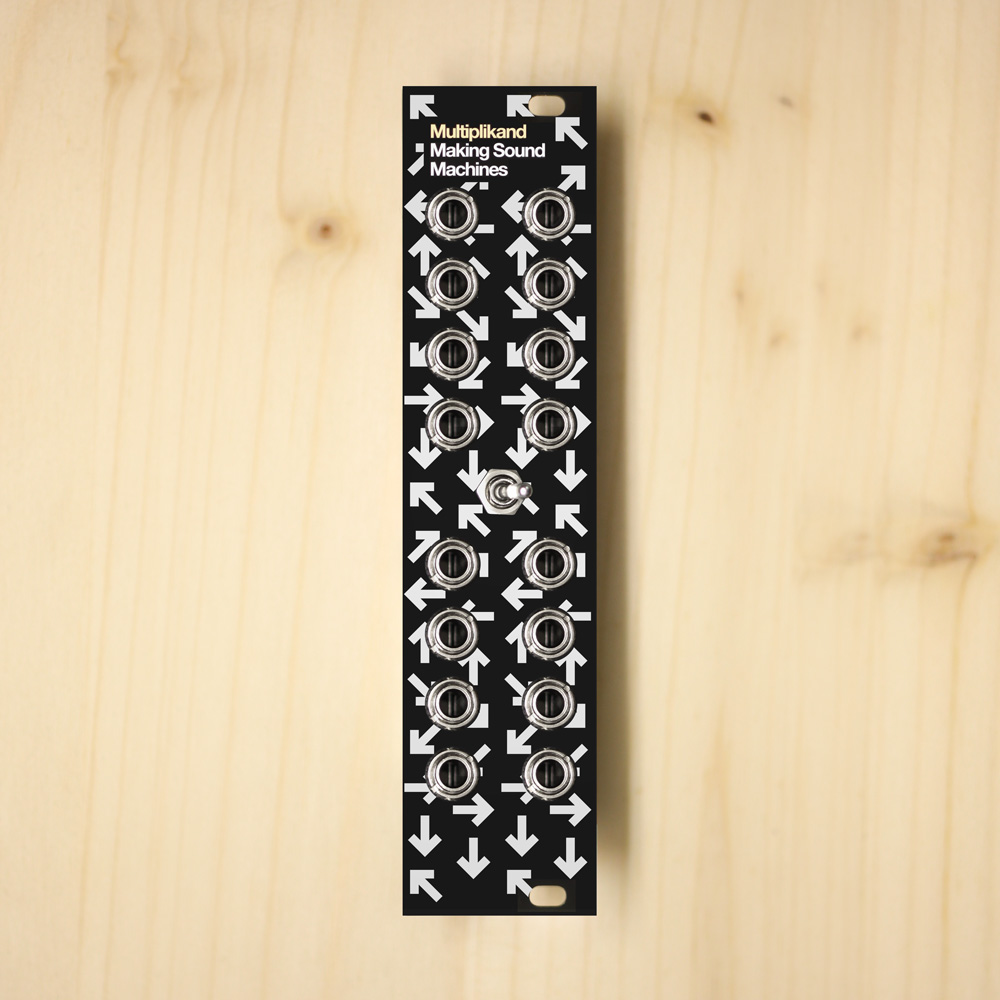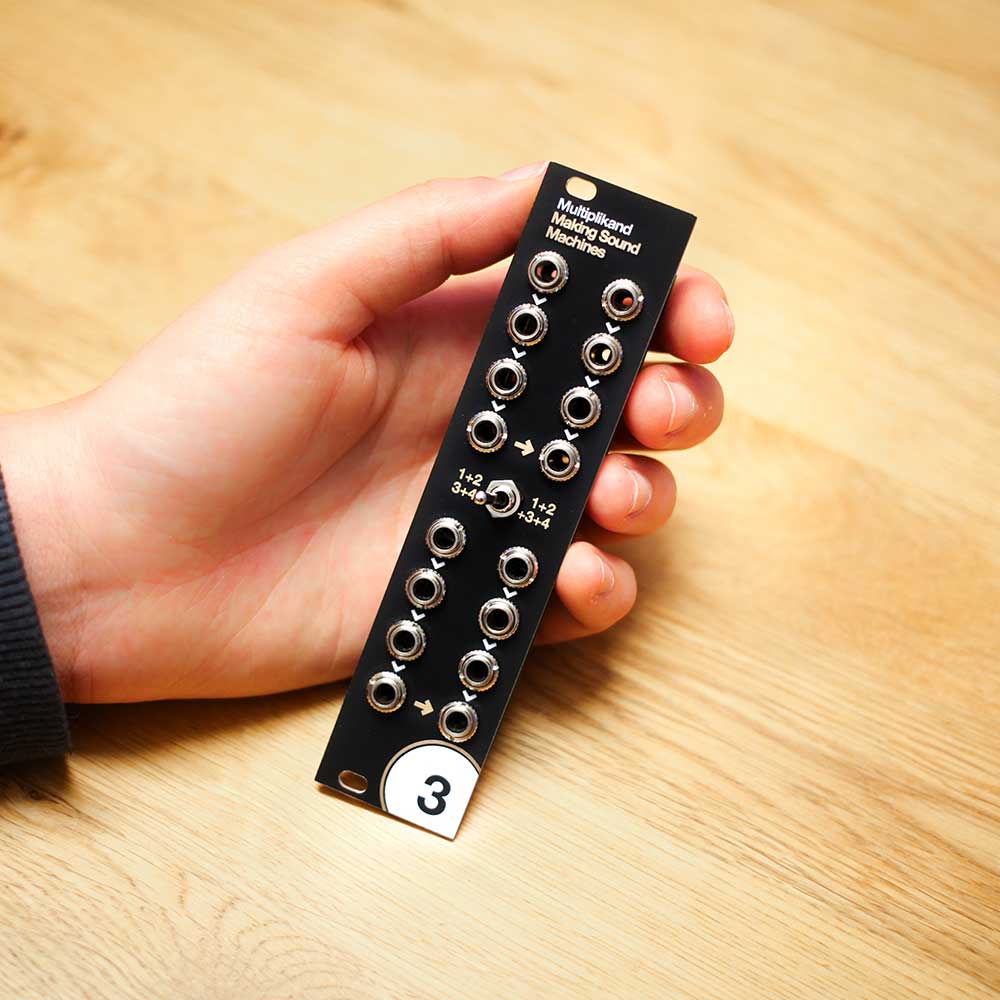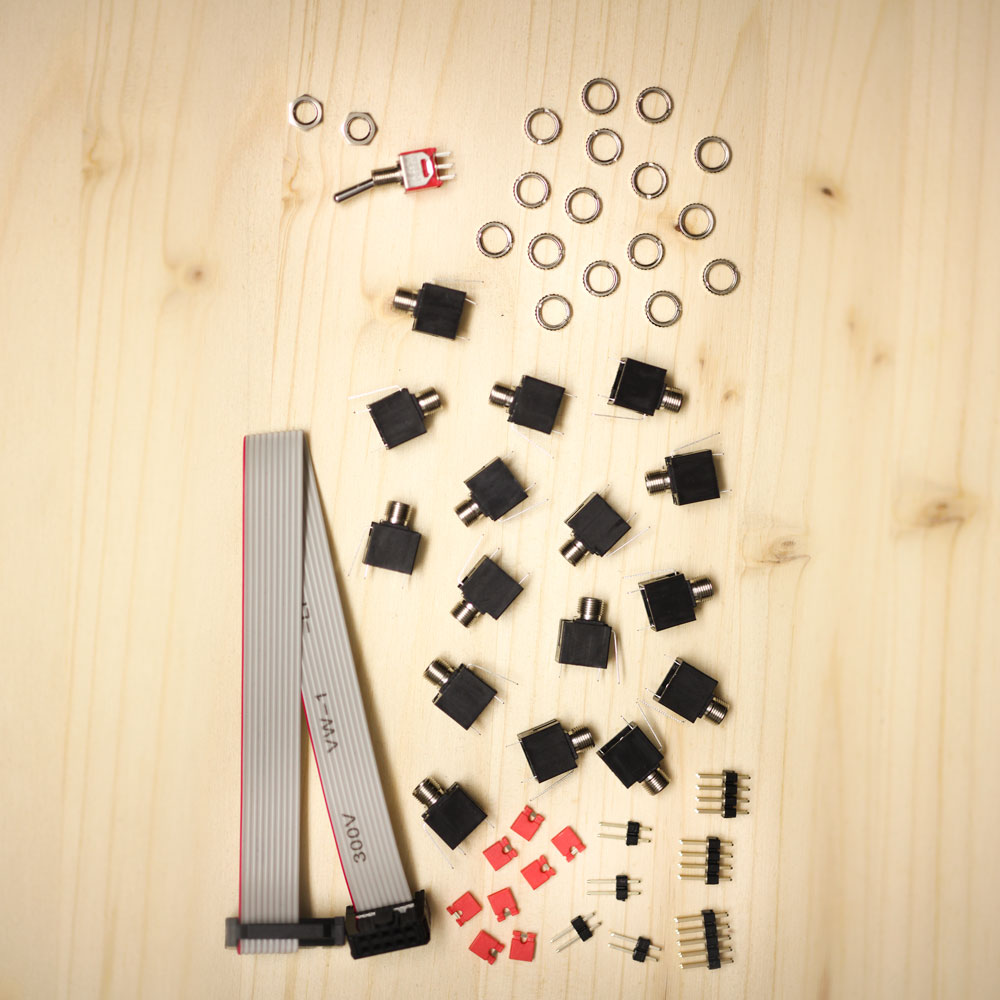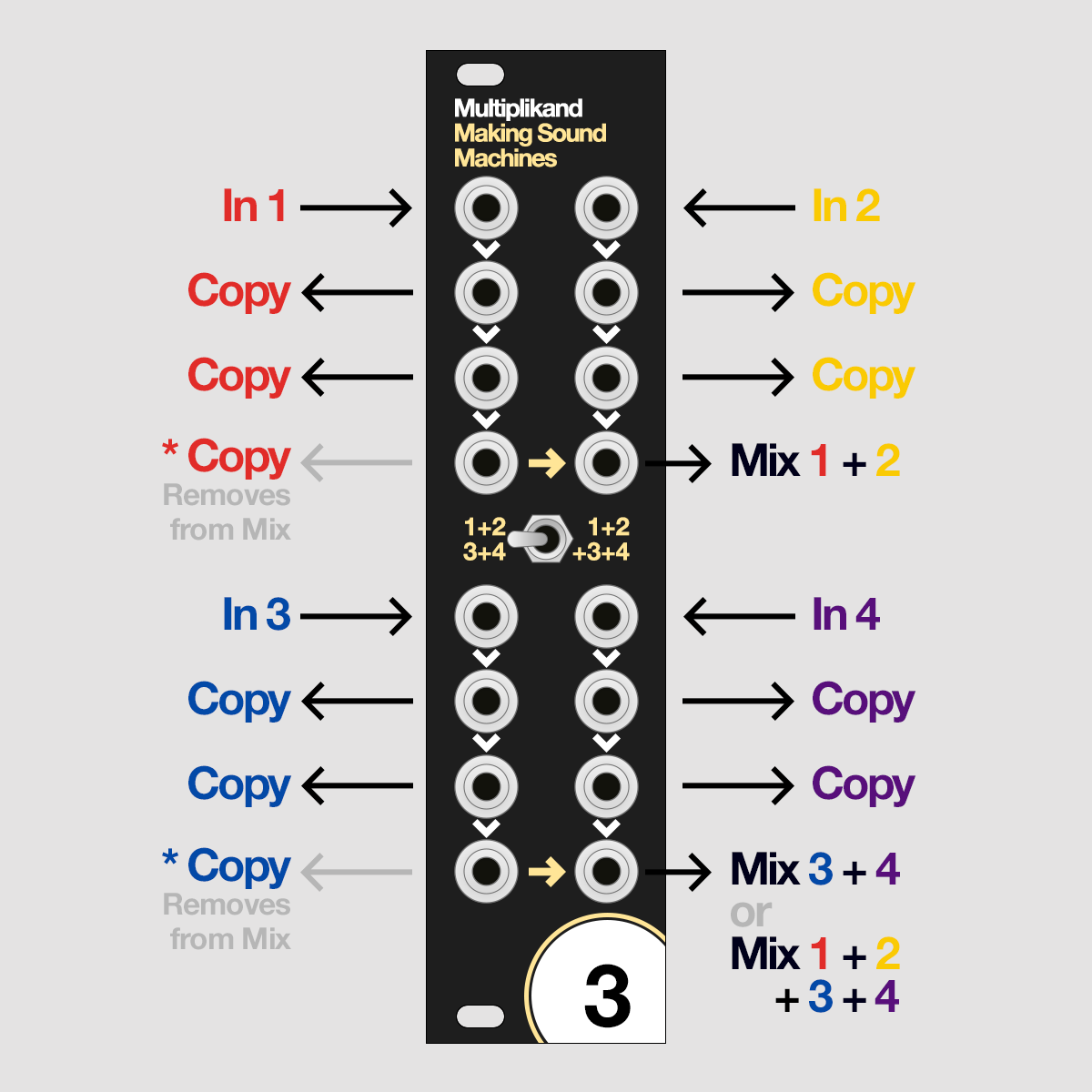 Multiplikand Kit#
Multiplikand is a compact routing utility module for Eurorack in 6HP. It takes Audio and CV, with optional DC filtering.
At its core, Multiplikand offers four active precision multiples. Clever normalisation and a switch allow you to configure how the signals are summed.
The module has pin headers in the back so you can break out from prototyping platforms like Arduino, Teensy, Daisy and Bela to Multiplikand's inputs with jumper wires.
Manual Build Guide Patch Ideas
Multiplikand is designed to be an easy, beginner-friendly DIY build you can solder yourself. You can purchase kits here:
Buy at Thonk (UK) Kits Buy at dsp.coffee (US) Kits + built Buy at Exploding Shed (EU) Kits Buy at Mülheim Modular (EU) Kits + built Buy directly from us Kits + built